Home
~ News Updates ~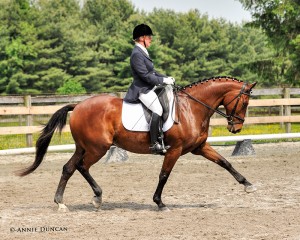 **2012 USDF All-Breeds Year End Award**  Harmony finished this amazing first year of showing at fourth level with a USDF All-Breeds Championship title.  I am so proud of this horse and what he has accomplished is such a short time.
**2012 USEF Year-End Award**   Congratulations to Harmony who finished with a year-end Championship from USEF as well.  We are looking forward to another exciting year in 2013.
Photo: Annie Duncan
__________________________________________________________________________________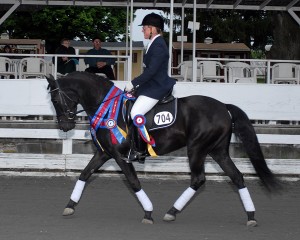 **2012 USDF All-Breeds Year-End Award**  Congratulations are in order to Cara Schengrund's horse Awen's Rock Star.  'Betz' earned her USDF Championship Vintage Cup award through the American Morgan Horse Association for Training Level.
**2012 USEF Year-End Award**  Awen's Rock Star also finished her first year in the dressage ring with a Year-End Championship title from USEF at Training Level.  What a great way to start her career in the dressage ring.   ______________________________________________________________________________________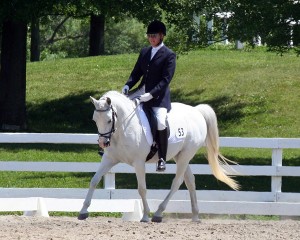 **2012 USDF All-Breeds Year-End Award** Congratulations are in order to Anna Marie Cardaro's horse RA Padre.   'Sammy' earned his USDF Championship Vintage Cup award through the Arabian Horse Association for Training Level.
**Arabian Horse Association Legion of Honor**  Another big accomplishment is the Legion of Honor title that RA Padre has earned this year from the Arabian Horse Association.  His name will now have a + after it to signify this honor.  ________________________________________________________________________________
Check out Hy-Hope Stable on facebook!

Hy-Hope Stable, LLC is located in the rolling hills of Southern Chester County.  The farm is owned and operated by Pam Thompson, who lives on the property and personally manages all aspects of the horse's care and training as well as teaching riding lessons.  Pam is a USDF Bronze Medalist and specializes in bringing young horses up through the levels of dressage.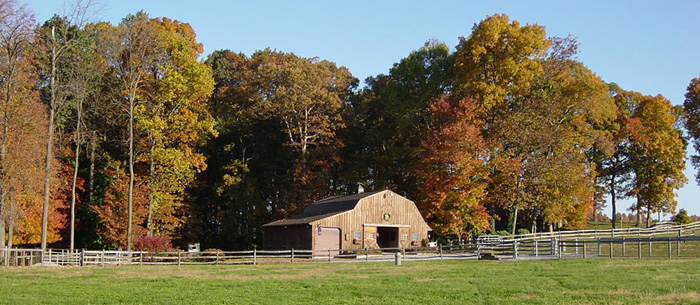 Facility:
The facility offers individualized care and full time turn out. Horses are placed in small select groups with run-in sheds and safe well maintained fencing.  Each pasture has heated Nelson bowls which provide a constant source of fresh water which will never freeze.  Hay racks keep hay fresh and dry.  The barn offers a wash stall with hot water and a heated tack room with a bathroom.  There is also a 20 meter round pen for training and a large fenced in riding area.
Dry Lots:
A special feature at Hy-Hope Stable is our dry lots.  When they are not grazing, the horses relax in a natural, well protected, tree-shaded environment.   This has been especially attractive to owners with horses who have grass issues due to laminitis or weight problems.  They allow horses the freedom to be turned out without having to wear a muzzle.  These paddocks have also been helpful for hoof rehabilitation, by replacing the large muddy areas where horses tend to stand, with a dry solid footing made up of screenings.  This porous material minimizes standing water often associated as a breeding ground for the West Nile Virus and actually stimulates and improves good hoof health.  Our dry lots are cleaned twice daily which also helps to prevent parasite problems.  With these dry lots we are able to preserve our grass pastures when they are wet, which makes for lush grazing in the summer.